I was really excited to head out for Day 1 of saving money and I'm pretty proud of my savings. Now I keep stating to myself that this could get addictive and I need to stay strong - only buy things that I
could
WILL
actually use. I do not want to stuff toilet paper rolls under my son's bed because I have run out of room to store shit in my house. Anyway, to my day 1 bounty...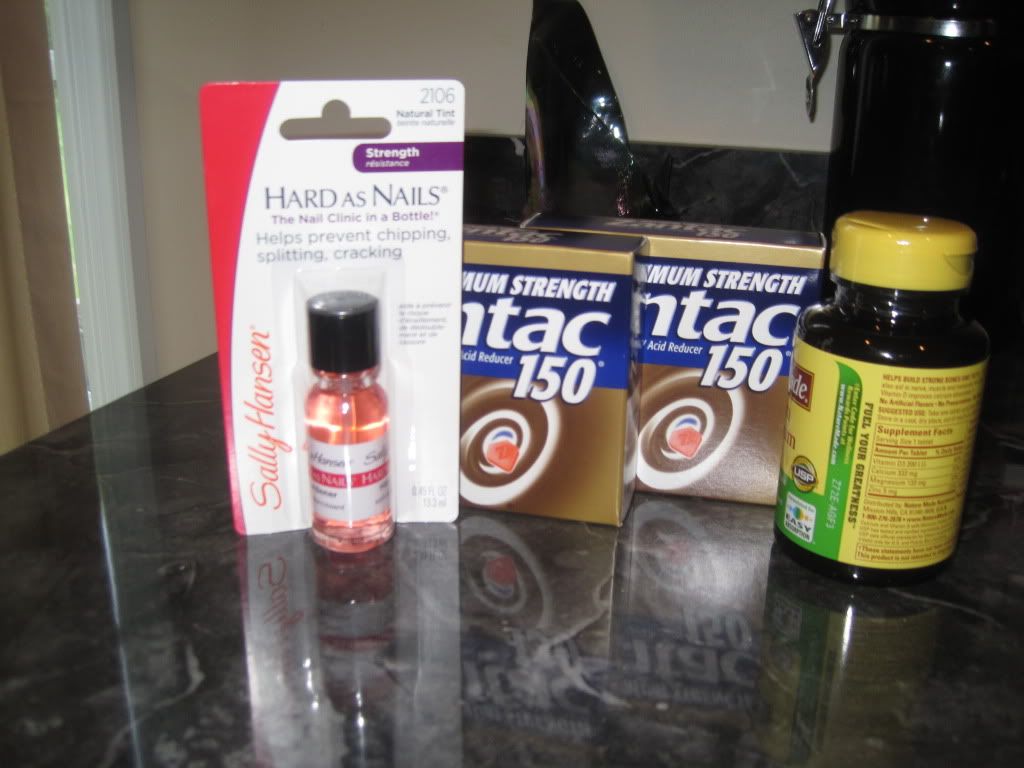 Pictured is 2 Zantac Boxes, 1 Nail Polish and a Bottle of Calcium Vitamins
Total prior to coupons: $23.37
Actual Spend: $0.93
That puts my day 1 savings at $22.44 or 96%.
Not bad but it could have been much better. Seems like I couldn't find all of the sales which was frustrating but still got good deals none-the-less.