What all started as "We need trash bags" has turned into a couponing trip to Walgreens! I don't mind the excuse and feel pretty good about my purchase. They had run out of Gillette body wash which completely screwed up my plan so having to swap the bodywash I wanted with the Old Spice (which I didn't have a coupon for) it cost me a few dollars to revamp my plan. *sigh* I'm hoping once I get a little more experience I'll get better at thinking on the fly. Here is what I bought: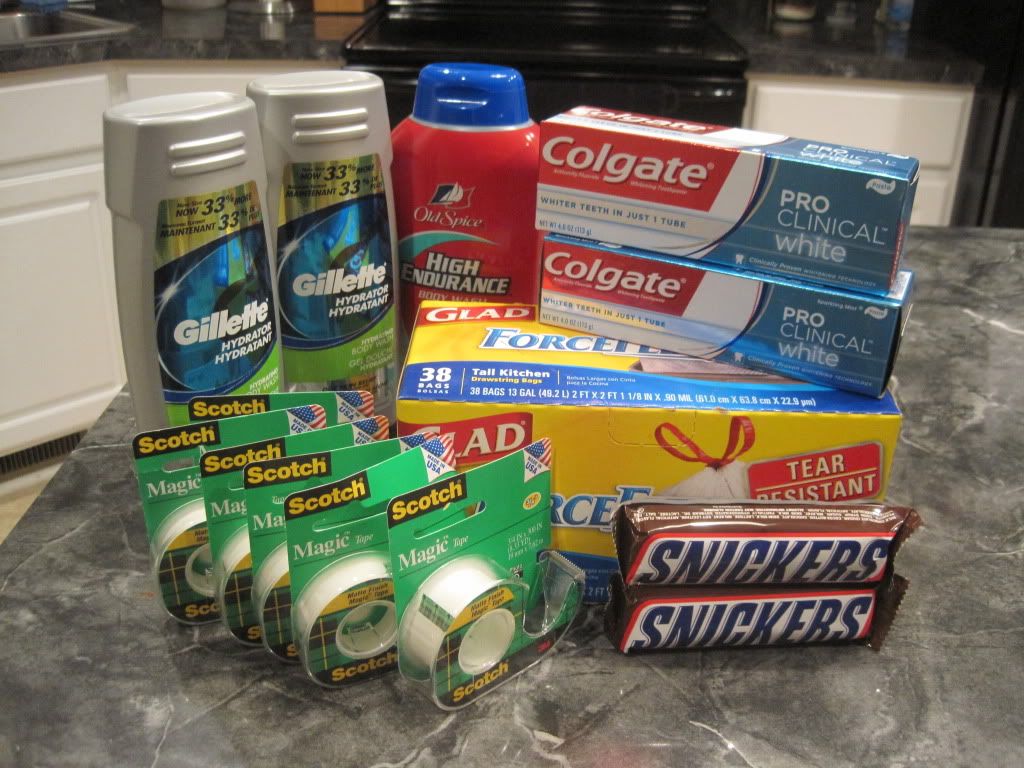 I had to break this trip into 3 transactions in order to maximize the Register Rewards which is why the body wash screwed me up so much! It was my first transaction and everything else relied on the $3 Reward that they gave me.
Transaction #1
(3) Scotch Tape
(2) Gillette Bodywash
(1) Old Spice Bodywash
oop: $3.94
RR: $3.00
Transaction #2
(1) Snickers
(2) Colgate Iso Action Toothpaste
Used $3 RR from Transaction #1
oop: $1.78
RR: $4.00
Transaction #3
(1) Snickers
(3) Scotch Tape
(1) Glad Force Flex Trash Bags
Used $4 RR from Transaction #2
oop: $1.94
Total Before Coupons: $50.24
Total OOP: $7.66
Total savings was $42.58 or 85%.